As an independent consultant, Creating Alternatives provides clients with three important merits.

• Objectivity -- We are objective because we have no stake in the outcome other than in the quality of the conclusions

• Anonymity – The responses to our interview questions are sterilized of any connection to the source. The interviewee is able to be completely candid. Likewise, in most cases the interviewee is unaware of who might be the sponsor of the investigation.

• Dedication – unlike internal resources, this investigation is contracted on a pay for services basis. We work hard to make sure the client is satisfied and we get paid.
Of these three merits, objectivity is often the most important. Frequently an enterprise becomes so focused on the technical merits of their product or service that the view of the customer is lost. In other cases, deep familiarity with an industry can blind the participants of emerging needs or threats to the status quo. In each case an outside view brings the possibility of a fresh perspective; a perspective not bounded by the expectations of insiders.
Dave Brickner is the managing partner and principal investigator for Creating Alternatives. His background in engineering, marketing and general management is ideal for understanding markets and insight concerning customer needs, emotions, and decision processes. He is dedicated to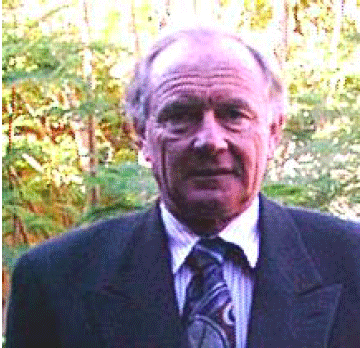 developing relationships that honor the integrity and uniqueness of individuals.

• Education – BSEE – Kettering University, MSE – Arizona State University

• Engineering – More than 20 years in computer, software and system design. Extensive flight test experience. Holder of 7 Patents, published in IEEE and various conferences.

• Marketing and Business Development – Industry changing strategic success in three industries. Multiplex in Army Aviation, 'Rasterscan' radar and Integrated Bridge systems for commercial marine, Voice on data communication for security monitoring.

• General Management – more than 10 years spread across three industries. Aviation, Marine, and Security (burglar and fire alarm). Massive forces for change challenged each position, yet records were established for growth, profit and cash flow even in the face of new product introductions to the markets involved.

• International – Every assignment in marketing and management involved international as well as domestic business. Profit centers were managed across North America and Europe. Business has been conducted in person in 29 different countries around the globe.
Mr. Brickner developed the techniques used by Creating Alternatives. He also appreciates the contributions of other professionals in the industry. These additional resources are brought to bear on a subcontract basis as the need arises. Relationships are maintained with "the Write Stuff" for interview management," the Robbins Group" specialists in integrated product development techniques, and "Huntington Associates" a premier resource for anything having to do with people and relationships.