The MacGregor factory builds a lot of boats - in numbers probably more than any other mid sized sail boat company. The boat they build, the 26M, is an economical compromise. It is neither a perfect sailboat or perfect power boat. It is, however, a good bit of both and a reasonable motor sailor. Moreover, the boat comes from the factory quit spartan just inviting personal customizing. It seemed to me to be a great choice for a first small cruiser for a beginning sailor not yet sure of his sailing mission.
I visualize my mission as a lot of solo sailing from our home base in the desert. I see a good deal of trailering to neighboring lakes and coasts. I want the capability of multi day stays on board either in the water or on land. Being a bit on the mature side I do not care for struggling around in tight quarters. I am also sort of bent on doing my own thing (see my aviation projects). The Mac seemed like the perfect platform for my personalizing efforts


The MacGregor 26 is a water ballast boat. This means it has water storage low inside the hull to assist in the righting moment of the boat, In the case of the 26M, there is 300 pounds of permenant ballast assisted by 1200 pounds of water ballast. With the ballast tanks full, the boat is a stable sailing platform or a heavy power boat. When the tanks are empty, the boat becomes a reasonably fast and nimble powerboat.
Our Gypsea Dream is equipped with a 50hp Honda outboard, pedestal steering, a Raymarine autopilot, a Lowrance GPS/chart plotter with depth sounder, VHF marine radio and a Brookhouse NEMA iMux. There are two (switched) marine, deep cycle batteries with a solar charging panel.


Sailing equipment includes a roller furled 150% genoa foresail, lazy jacks on the mainsail and two dissimilar anchors. Personnel facilities include a marine head, an 80 quart ice cooler, 10 gallons fresh water storage and 18 gallons of fuel storage. Originally equipped to sleep 6, it is more practical for 4. The new galley comes with LP gas for cooking. (LP gas is stored outside.)


Safety equipment on the boat includes auto inflating life vests, conventional life vests, a Lifesling rescue system, and a Spot II satellite messenger system as well as all the required flare, fire extinguishers and sound makers.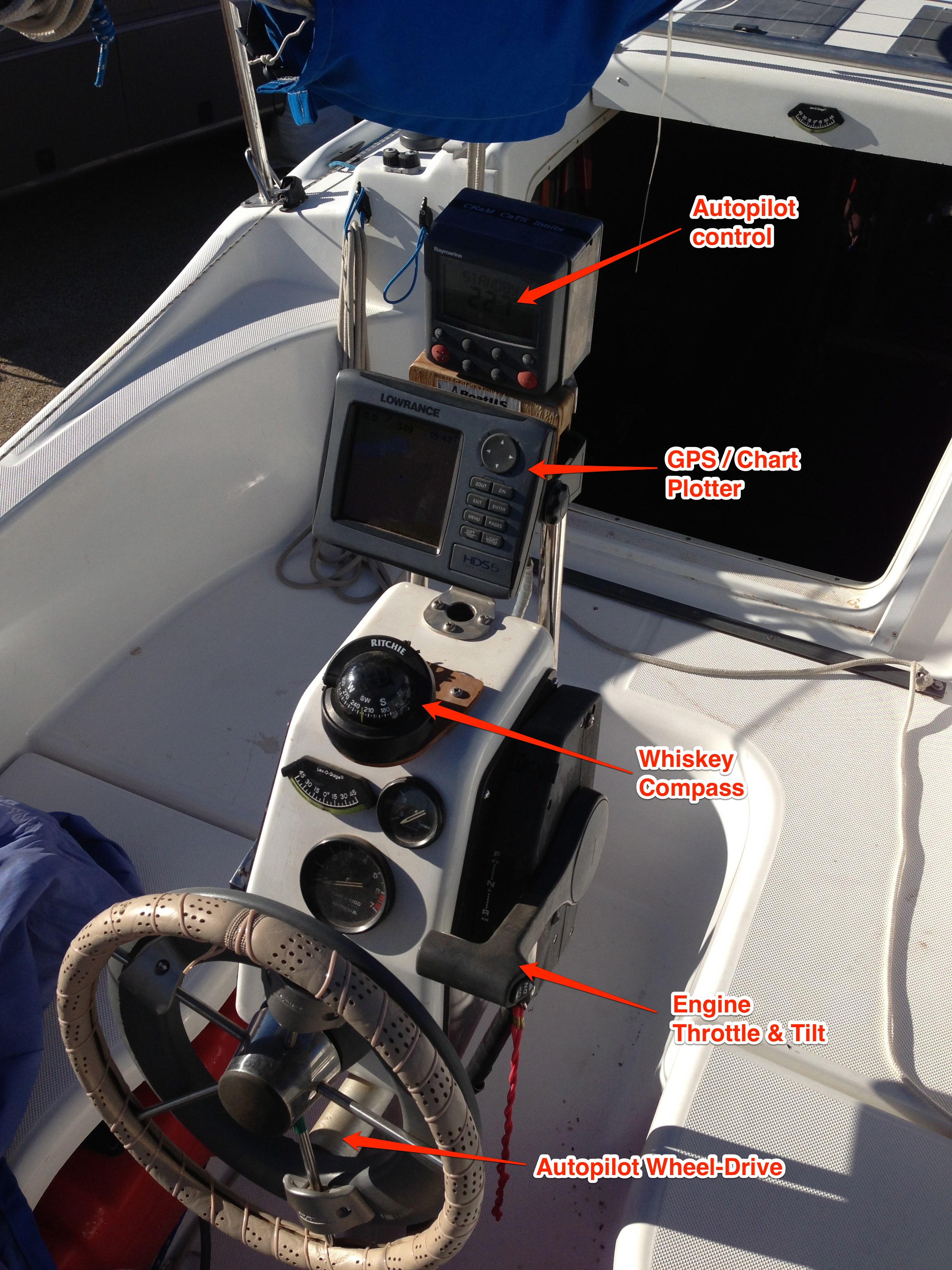 ---
MacGregor 26M sailboats are equipped with a pedestal mounted wheel steering system. This feature gives the boat a "big boat" feel and provides a convenient location for navigation and control devices. The convenience of wheel steering comes at the expense of the natural feel of a conventional tiller system -- another tradeoff -- but the view from the helm is excellent whether sitting or standing.

Most of the sailing control lines come back to the cockpit and are accessible from the helm. The mainsail is equipped with two stages of reefing. We are contemplating installation of a single line reefing system.

We installed an iMux to facilitate data transfer via wifi to and from the GPS/Chart potter and autopilot to an iPad or iPhone. In simple terms, this means all navigation data can be observed in real time on an iPhone or iPad anywhere on the boat.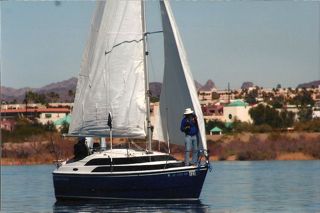 ---
---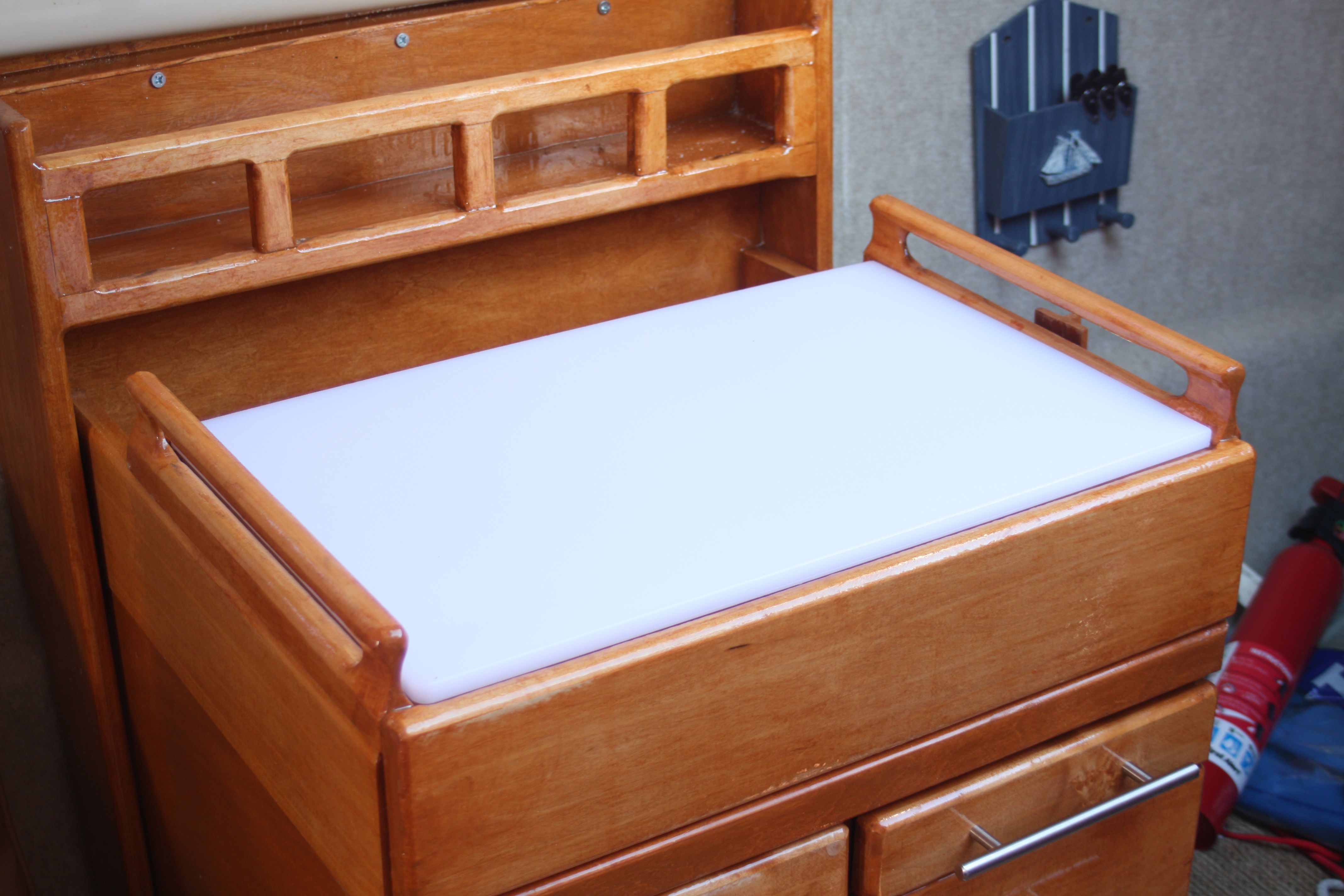 ---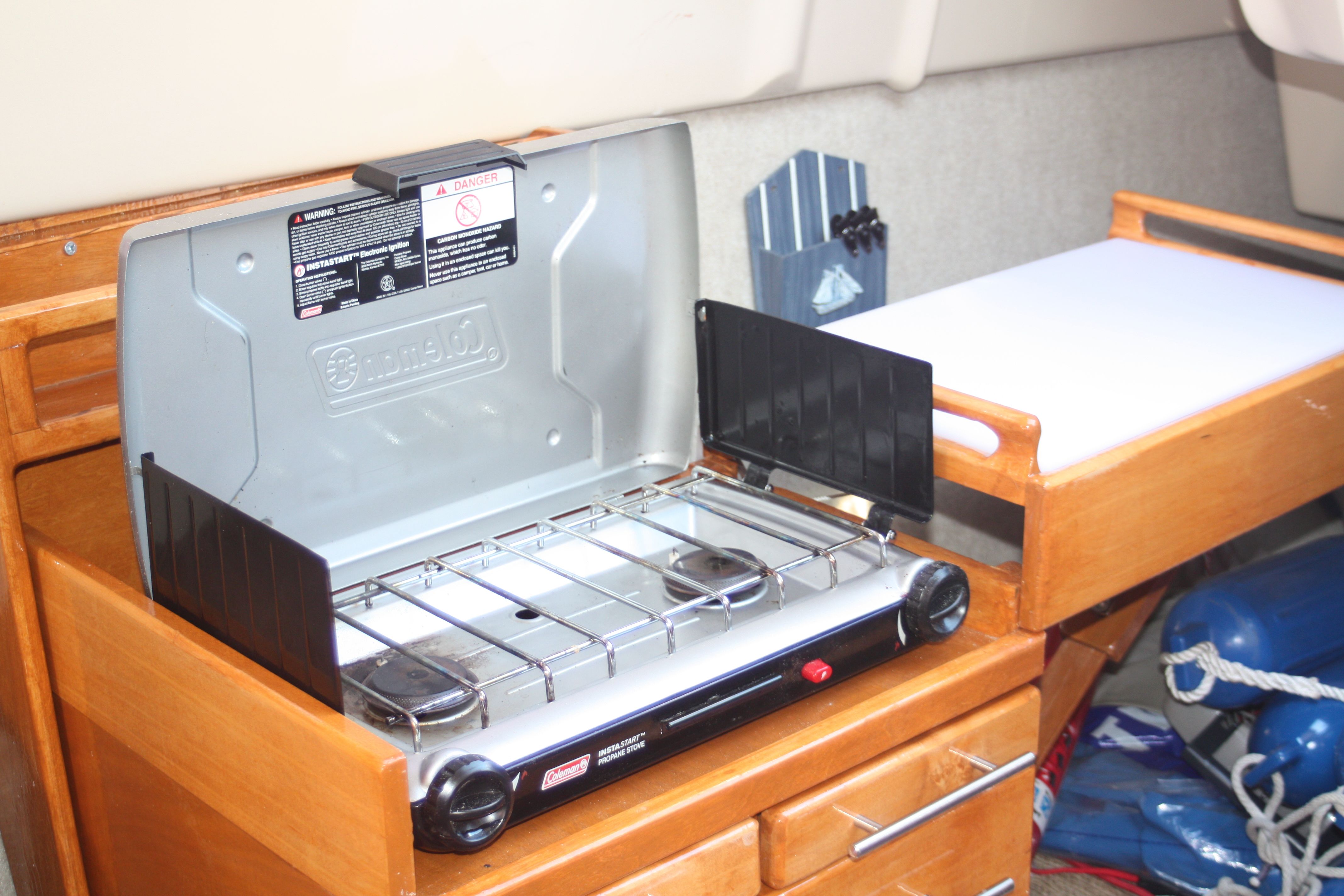 ---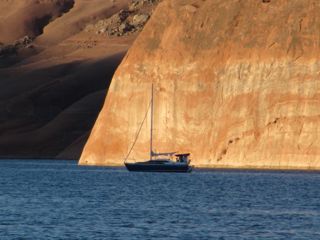 ---